Kalaty Custom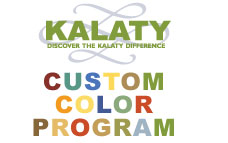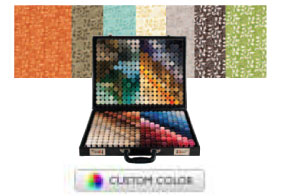 Kalaty is pleased to offer a custom coloring service that lets you order a custom-colored Kalaty rug in a surprisingly short lead time through an authorized dealer. To achieve the custom-color rug of your dreams, choose a rug from the available categories and then color it using our state-of-the-art software and broad palette of colors.Click here to create your own CUSTOM COLOR rug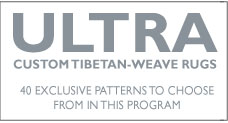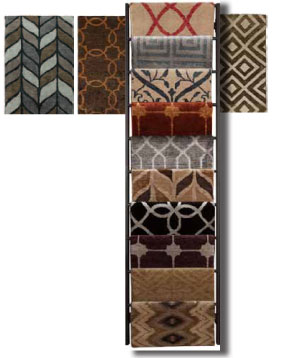 our new custom Tibetan-weave rug program
• We can customize any size rug in this program with no up-charge.
• All rugs available in a choice of 100% wool, a combination of wool & Silkette™ (bamboo silk) or 100% Silkette™.
• Purchase 10 or more 2 x 3 display samples to qualify for the program.
• When purchased in lots of 10 rugs, a sample waterfall display rack will be included with the 2 x 3 samples.
• We will expedite the weaving of any rug ordered in this program.Click here to view all rugs in the ULTRA program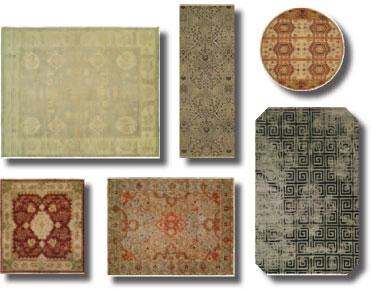 custom size program
We offer custom sizes and shapes (runners, rounds, octagons, squares) in all of our extensive rug collections. Our vast array of designs ranges from traditional to transitional as well as contemporary in fashionable colors that work for virtually any home. Be sure to inquire about pricing and our fast lead times.